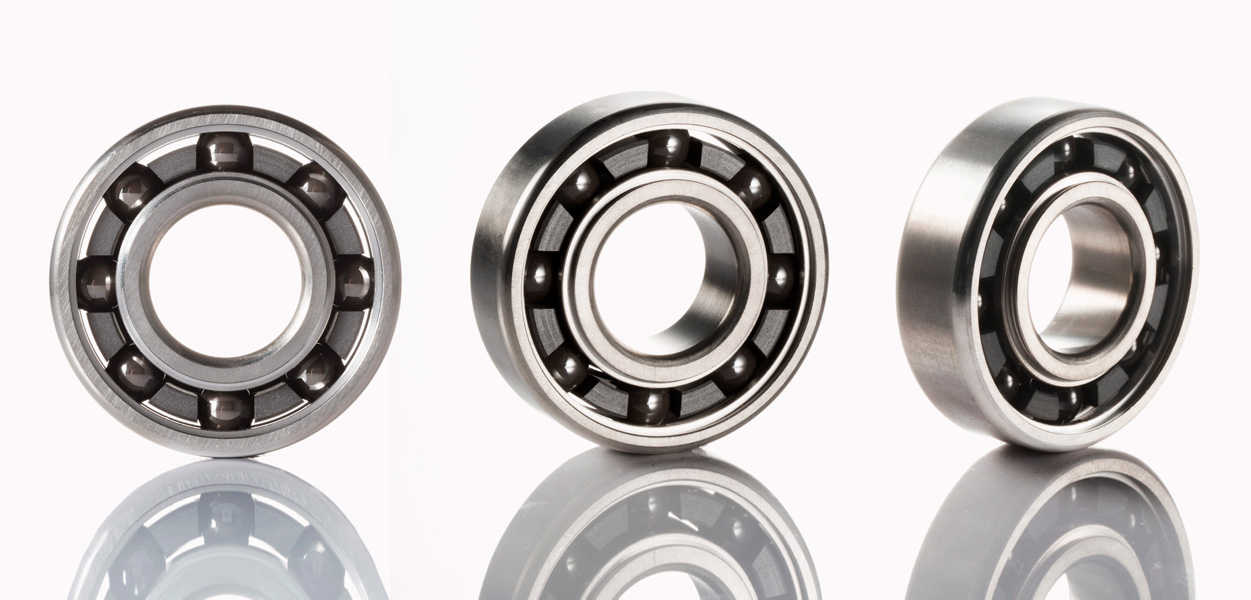 "Rustproof and Human-friendly" Pure titanium bearings for various special environments
PDF Catalog Downlord↓
Features
Corrosion resistance usable in severer corrosive environment than AISI 304 stainless bearing, by using high corrosion resistant pure titanium class 2 for outer and inner rings
Human-friendly without allergen reactions, as usable as in artificial joints.
Non-magnetic bearing made of pure titanium rings and ceramic balls. By using ceramic balls allow insulation as well.
Usable in low temperature environment by good low temperature toughness.
Lower specific gravity: pure titanium 4.5 < SAE52100 7.8
Product Specifications
Standard Specifications
Inner and Outer Rings
Pure Titanium Class 2
Balls
Silicon Nitride Ceramic(S

i

3

N

4

)
Retainer
Fluorine Resin
Applications
●Metal plating machine, seawater-related equipment, plating machine, electronic device, equipment used in low temperature, etching equipment, developing machine, medical equipment.
Sizes Available
Please contact SMT for the available sizes.
Corrosion Resistance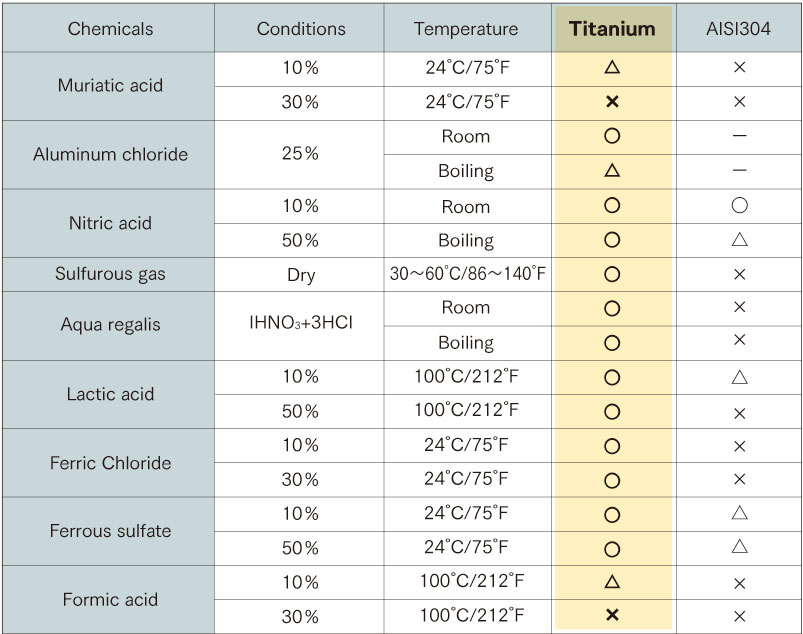 *○ not effected △ slightly effected × effected ー no data *The above chart is for reference only.
Comparison


*1 AISI304 may be magnetized depending on manufacturing process.