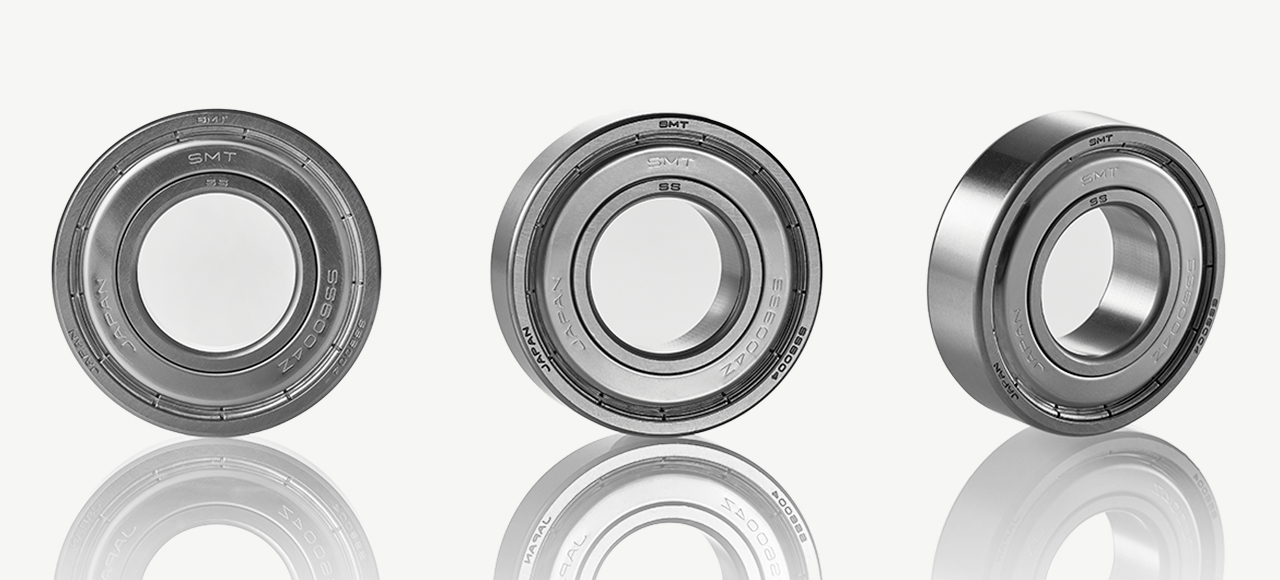 A very low torque rotation is achieved because grease is not used. Ideal when you want to reduce rotational resistance in an application such as "free spinning rollers".
PDF Catalog Download↓
Features
Low torque compared to conventional bearings
By applying a lubricating film to the inside of the bearing, it can be used where oil leakage is not desired.

Low dust generation
The operating temperature is up to 50℃ /122℉ .
Used for light loads
Product Specifications
Standard Specifications
Inner and Outer Rings
AISI 440C
Balls
AISI 440C
Retainer
AISI 304
Shield
AISI 304
Lubricant
Lubricating film
Performance
Measured results at the start of rotation



* The above performance values are our company measurement results and are not guaranteed.
Applications
Free spinning rollers, film transfer rollers, clean room rollers, LCD and semiconductor manufacturing equipment
Precautions
• Do not use in areas exposed to water, steam, chemicals, or oils.
• Do not use this product in a dusty environment as it is more likely to be damaged than regular products if foreign substances enter.