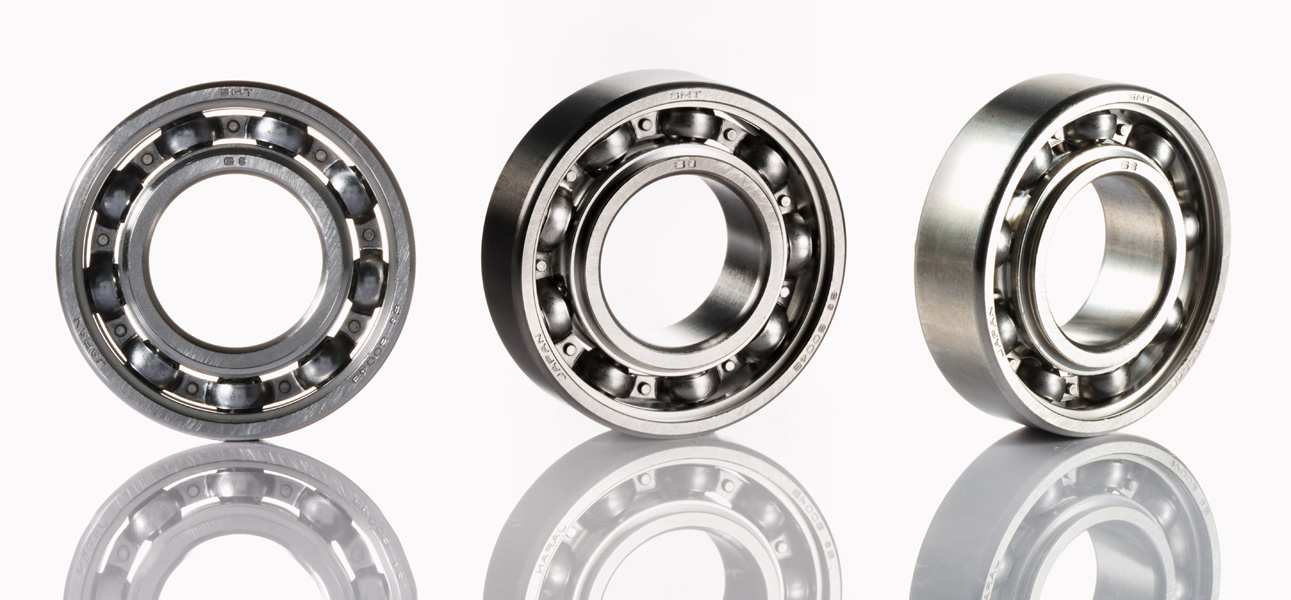 AISI 304 stainless steel, widely used as corrosion- and heat-resistant steel and also as nonmagnetic steel, is most suitable in corrosive environments where AISI 440C stainless steel can not be used.
PDF Catalog Download ↓
Features
Higher corrosion resistance than AISI 440C stainless steel bearings
Non-magnetic*
[Difference in properties by the material used]
 
 
AISI 304
AISI 440C
SAE 52100
Density
g/cm3
7.93
7.8
7.8
Tensile Strength
N/mm2
520~600
1900~2000
1680
Elongation
%
45~60
-
-
Elastic Modulus
N/mm2
193000
203000
212000
Hardness
HV
170
700
740
HRC
3.0
60.1
61.8
Magnetism
-
Non magnetic*
Magnetic
Magnetic
* AISI 304 stainless steel may be magnetized depending on manufacturing process.
Product Specifications
Standard Specifications
Inner and Outer Rings
AISI 304
Balls*1
AISI 304
Retainer
AISI 304
Shield
AISI 304
Seal*2
Nitrile rubber
Lubricant*3
Heat-resistant grease
Precision Grade
See"Dimensions"
Special bearings are also available in quick delivery with the specifications below:
*1 Ceramic balls (Silicon nitride Si3N4)
*2 Fluorine rubber seal
*3 Heat- and chemical-resistant fluorine grease and other special greases
Applications
●Food processing machinery, cleaning equipment, LCD and semiconductor manufacturing equipment, metal plating equipment, other equipment used in environments where the bearings come into contact with acid or alkaline chemicals.
Precautions
AISI 304 stainless steel is not appropriate for use under heavy load or at medium to high rotation where AISI 440C stainless steel is usable, because it can not be hardened by heat treatment.