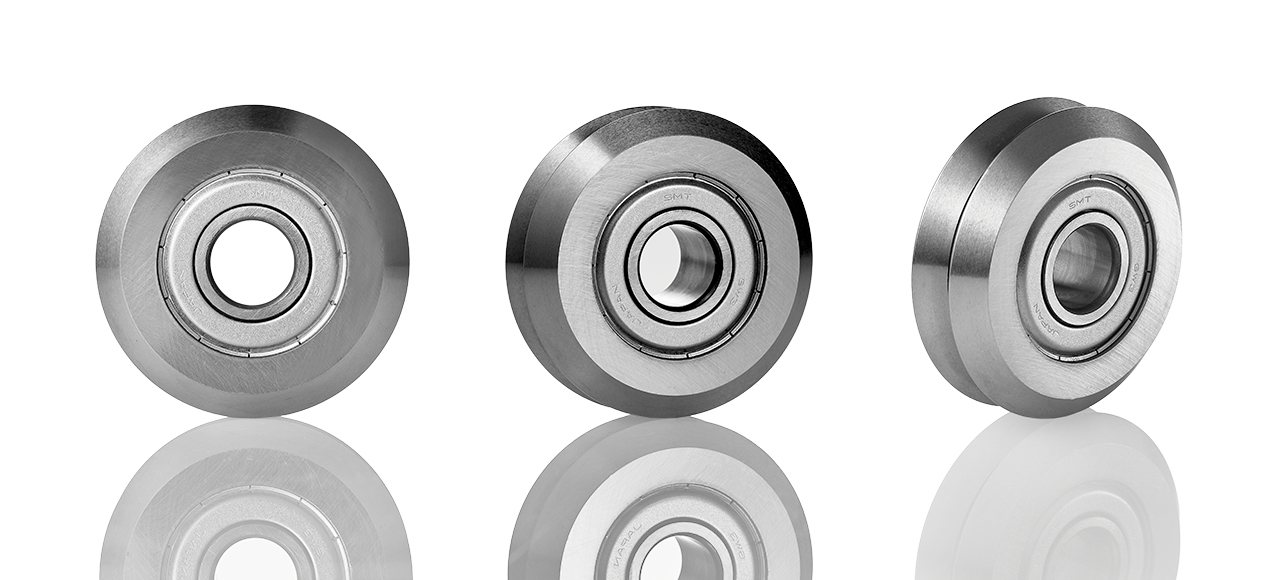 Changes have been made in the part numbers and rubber seals design.
Bearing with W-shaped outer ring, suitable for use as guide wheels with both internal and external V-shaped rail.

PDF Catalog download ↓
Features
High precision grade by integral construction of bearing and precision-ground W-shaped outer ring.
Tolerant to both radial and axial load with inner construction of double row angular contact type and also resistant to moment load.
Available with both SAE52100 bearing steel and AISI440C stainless steel.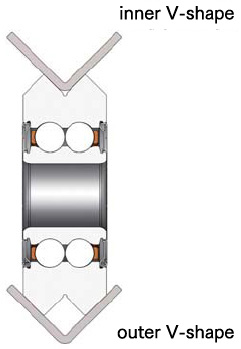 Usage Example

Product Specifications
●Standard Specifications
Standard Specifications
 
GW
GWSS
Inner and Outer Rings
SAE52100
AISI440C
Balls
SAE52100
AISI440C
Retainer
Polyamide resin
Polyamide resin
Shield
SECC
Not available
Seal
Nitrile rubber
Nitrile rubber
Lubricant*1
Lithium grease
Lithium grease
Below special specifications are available besides standard specifications.
*1 Food grade grease, other special grease