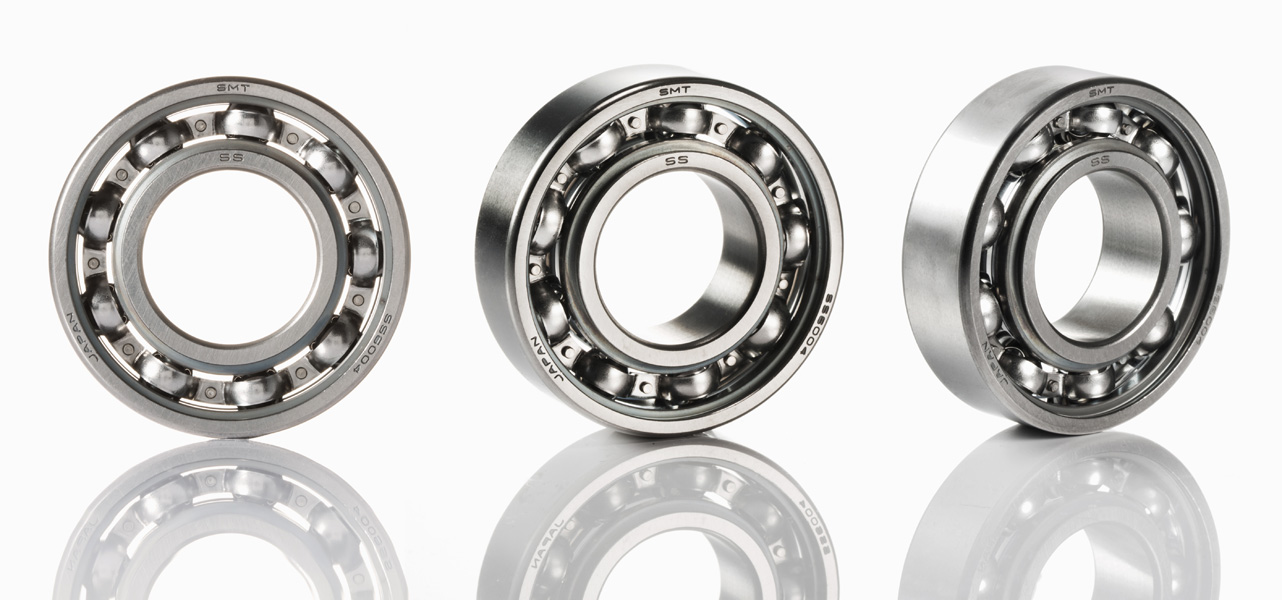 AISI 440C stainless steel bearings, resistant to rust, corrosion, and high temperature, are available from stock, in the series of 6000, 6200, 6300, 6800, and 6900.
PDF Catalog Download ↓
Features
Higher resistance to rust and corrosion than SAE 52100 chrome bearing steel
●Recommended temperature range
| Specifications | Temperature |
| --- | --- |
| ZZ type | -40~+150℃/-40〜+302°F |
| 2RS type | -30~+110℃/-22〜+230°F |
| OPEN type | Subject to lubrication |
Available with snap ring
Product Specifications
●Standard Specifications
Standard Specifications
Inner and Outer Rings
AISI 440C
Balls*1
AISI 440C
Retainer
AISI 304
Shield
AISI 304
Seal*2
Nitrile rubber
Snap Ring
AISI 304
Lubricant*3
Heat-resistant grease
Precision Grade
JIS0
Special bearings are also available in quick delivery with the specifications below:
*1 Ceramic balls (Silicon nitride Si3N4)
*2 Fluorine rubber seal
*3 Heat- and chemical-resistant fluorine grease and other special greases
*4 C3 or C4 radial clearance
Applications
●Food processing machinery, cleaning equipment, carrier device in watery environment, LCD and semiconductor manufacturing equipment, other equipment used in high temperature and humidity environments.
Precautions
AISI 440C stainless steel is magnetizable.
AISI 440C stainless steel may corrode depending on the environments and conditions.